Ten Years of Recovery
Sept. 20, 2022 // echel0n

Hello guys! It is me again but this time I am with my thoughts and drama. In this post, some paragraphs can have depressed language but do not worry I am not in that mood much at this point. I wanted to talk about my past, old obstacles, achievements, and failures. I put breakpoints at major subjects. For example, if you want to read some advice about career/study recommendations, you can easily navigate there. The reason I am writing this post is that maybe I can reach people who are lost, and who do not know where to go. I hope that you will enjoy reading my last decade summary!

Prologue
Ten years ago I did a very bad thing. Which was an ultimately stupid idea, very selfish indeed. I was in such a situation that I wanted it to end. I did not even want happiness. It was not just a being in depression, I just simply refused to go further. I felt like I was fed up with all the stupid things in this world already. Thanks to whoever is up there, it finished with a failured attempt and with a week of treatment in intensive care. I survived with mild aphasia and mild brain damage. Considering that most people who have experienced this are not in a situation to make these inferences, I can easily say that, this was the stupidest decision I have ever made in my life. As much as we are responsible for our own life, it should never be forgotten that we have a responsibility to our loved ones to be alive. Never let them experience this unhappiness that they will carry with them throughout their lives.

Reborn
This happened in my last year of high school, I could not study properly for university exams yet somehow it was enough to get into software engineering. This was my ultimate goal in my entire life back then. I was a type of child who wrote down his new computer's details in his diary. Computers had been always my way of escaping from reality.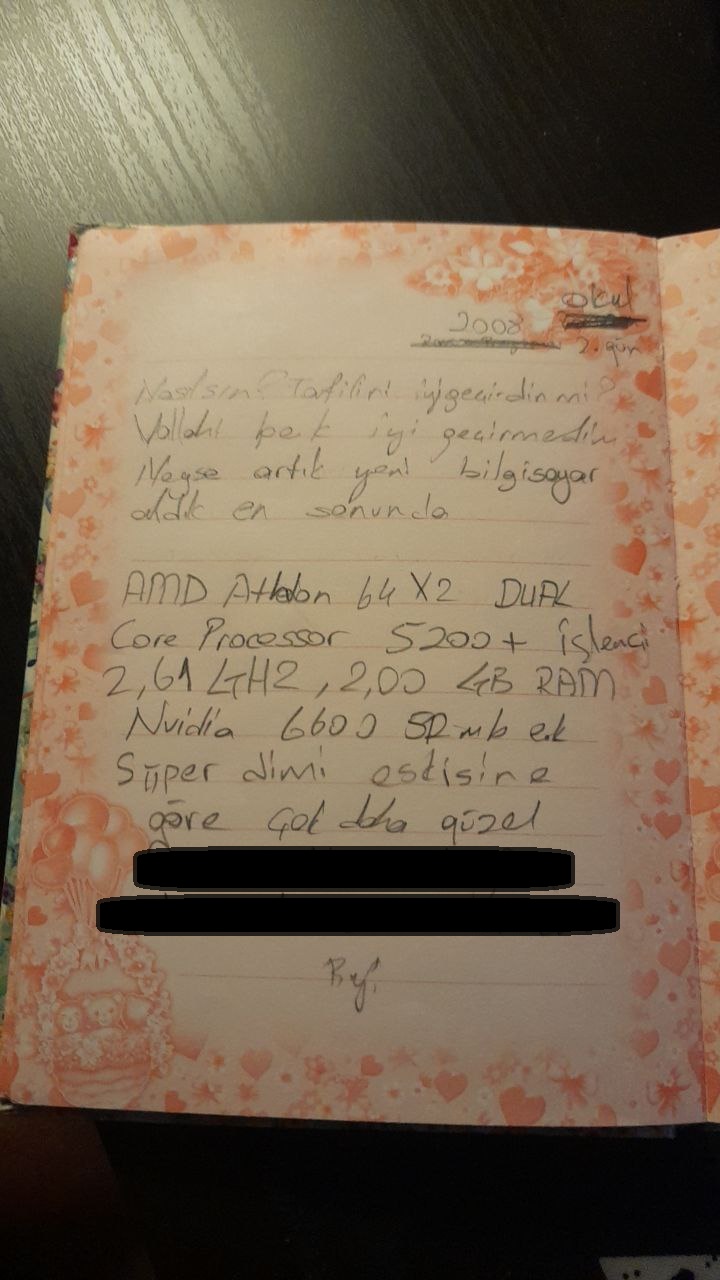 University Years
I have been always a computer nerd, and I am still but I did not really write code before my first lab, except for copy-paste some code written in Pawn Language used for GTA:SAMP and some static HTML websites. So, if you are considering having a degree in computer science but you have not seen an IDE or terminal, it is okay. Meanwhile, in my first lab, I realized that I have not thought about what will I do with my coding capabilities. Yeah, I always thought about studying it but I did not think about what will I do after. This was the most difficult question.

Games always have been my favorite area of computers, so I decided to go with Unity 3D tutorials on Youtube and learn about them. I have finished one 2D platformer with stolen codes and textures and enjoyed it but not much satisfied. I did not feel any sense of obligation, commitment, or willingness. Something was missing.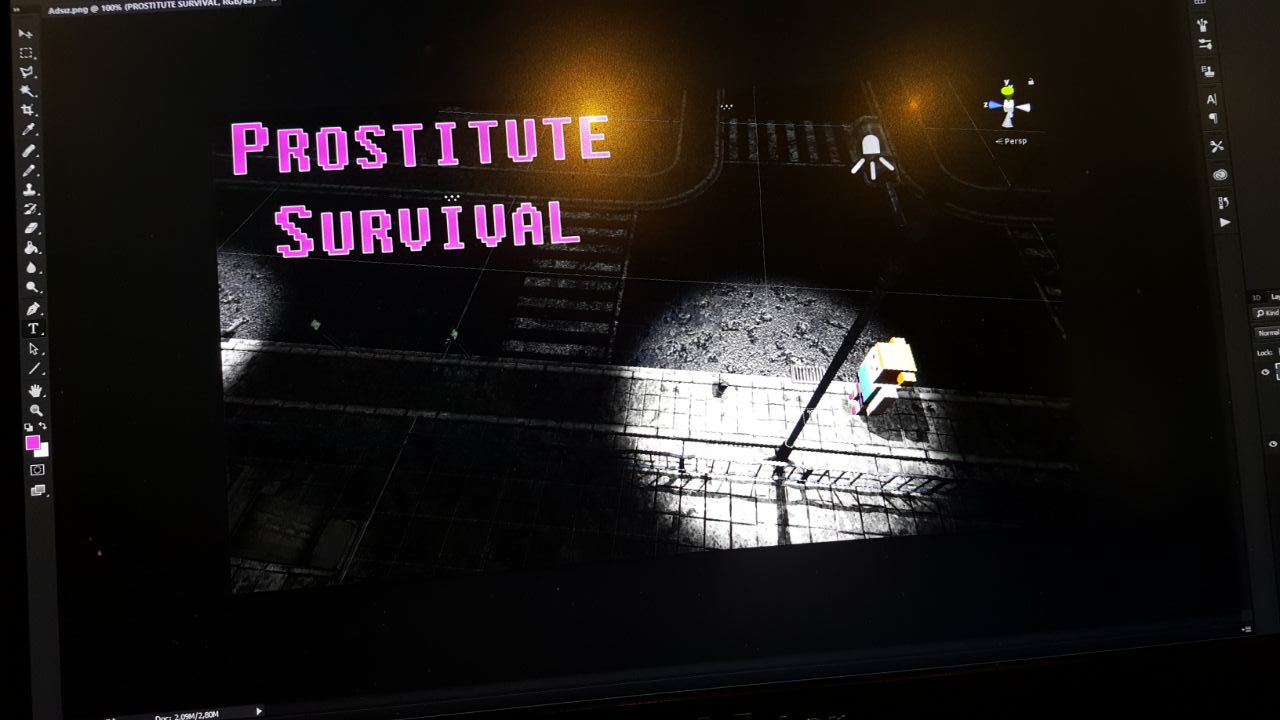 The cover of the troll game I have created



Everybody needs a Burak Topal!
I do not really literally mean Burak. I mean, a person who is naturally driven, innovative, and really feels obliged to do something. I believe that no one ever truly reaches their potential unless his/her abilities are really tested. Burak is the type of guy who can really push his limits by himself. Eventually, his efforts inspired me as well and we worked together on a bunch of successful web projects. We were not earning much but it was enough to go further.

CTFs and Learning Path
Not gonna lie, I was a blatant cheater in my childhood. Whatever I play, I would search for hacks, tools, bugs, and exploits. Do not think about a 1337 guy, If there would be leaderboard for who is the biggest lamer, I would be at top of the list. Even sometimes I would do it even if it was not necessary. For example, one time, I passed the soft level limit on a browser game (leveled up +1) and got banned. Thanks to CheatEngine, I was having a lot of fun. Without a premium account, I was able to equip premium items, stats, and premium quests. It was childhood entertainment and I did these even without knowing the hexadecimal system, I was using just calculator.exe but did not know why I was doing that. I was just someone who enjoys breaking things and going out of their intended use and always wondered the question "what would happen if I do this?
There was a cyber security club at my university, and I learned about them via an invitation message to their meeting. The invitation had a basic CTF challenge to find out where it will be held. After joining the club, became a dedicated CTF player. We were joining the competitions even though we did not know anything. I cannot say that I am a very good CTF player but it helped me to maintain my motivation to carry on. I do not want to continue without mentioning the impact of friends. Is the road to success always lonely? I think not. Being a lonely wolf eventually will get you some places, but being a great team will get you further. Choosing your circle wisely is very important, the people we are surrounded with will influence us for the better or worse.

Before meeting with CTFs, I honestly did not know that hacking and breaking things can put you in a legit job. I thought it was only forums and underground scenes. Catching flags and climbing up the leaderboards had a different taste from developing applications. It became an addiction quickly. With the prizes I collected from the competitions, I bought a 1-month PWK lab and prepared for the OSCP exam (while trying to pass Physics I and II at the same time lol) as an early investment and successfully passed. For more details please read my "How to get OSCP?" blog. I explained in detail how I prepared before the PWK course but I think it is way too much outdated today when it is compared to the new version of the exam. (prep time: 2017-2018)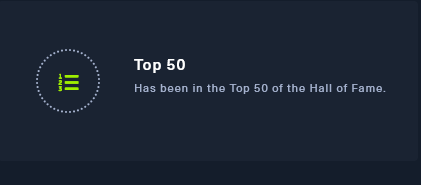 I had been in the Top 50 in HTB while preparing for OSCP exam
Anyway, I realized that the itching for cheating, breaking things and stuff were not just a phase, it was in my blood. However, this feeling alone is not enough. The important trait for someone who wants to be in this field is patience. It is indeed a long and painful journey. It is very difficult to maintain self-motivation as you will get your dopamine back in between at least 1 week and 6 months or more. Finally being able to do something takes all the stress away but again it takes time! So, learning or researching must be done along with other activities to maintain motivation and mental health. I usually look for easier goals/tasks when I am feeling low. For example, making changes in the desktop environment helps me a lot in times like these as well as making some music. Now, let's take a break and let me walk you through these changes and you will be able to estimate the number of times I have had a breakdown, lol.
RICING!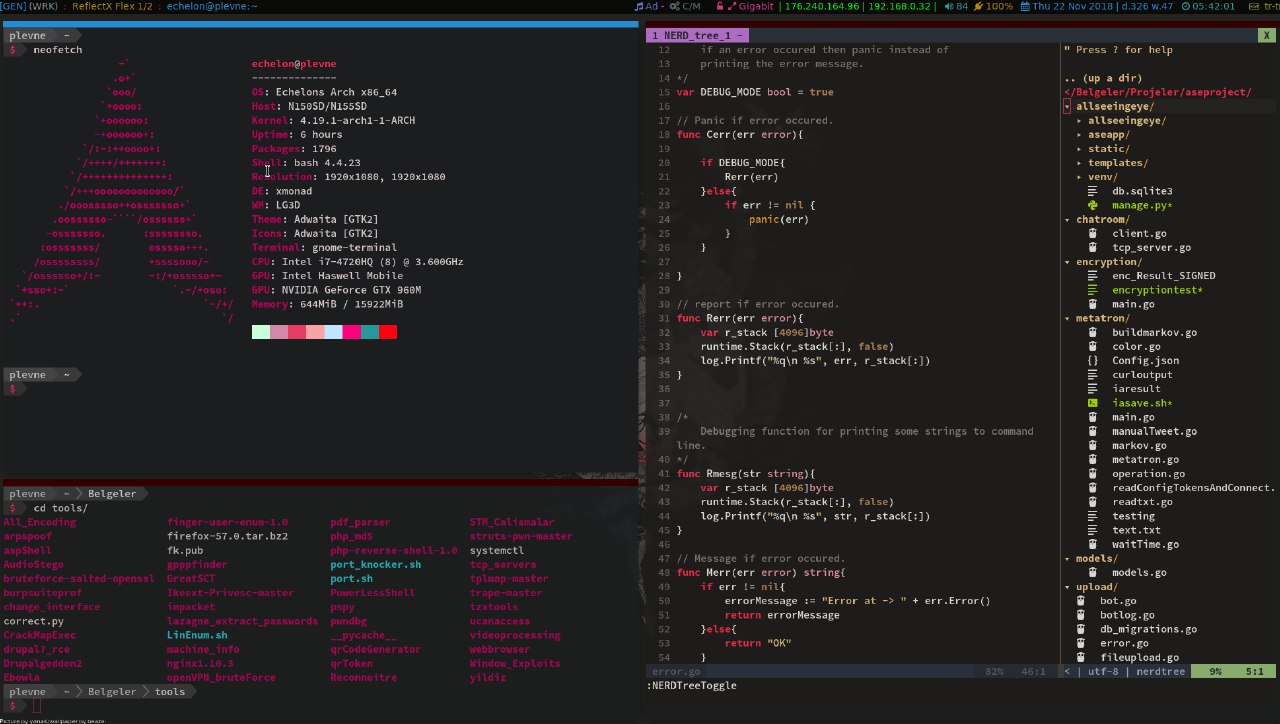 The first ricing attempt of mine and it is developed over time.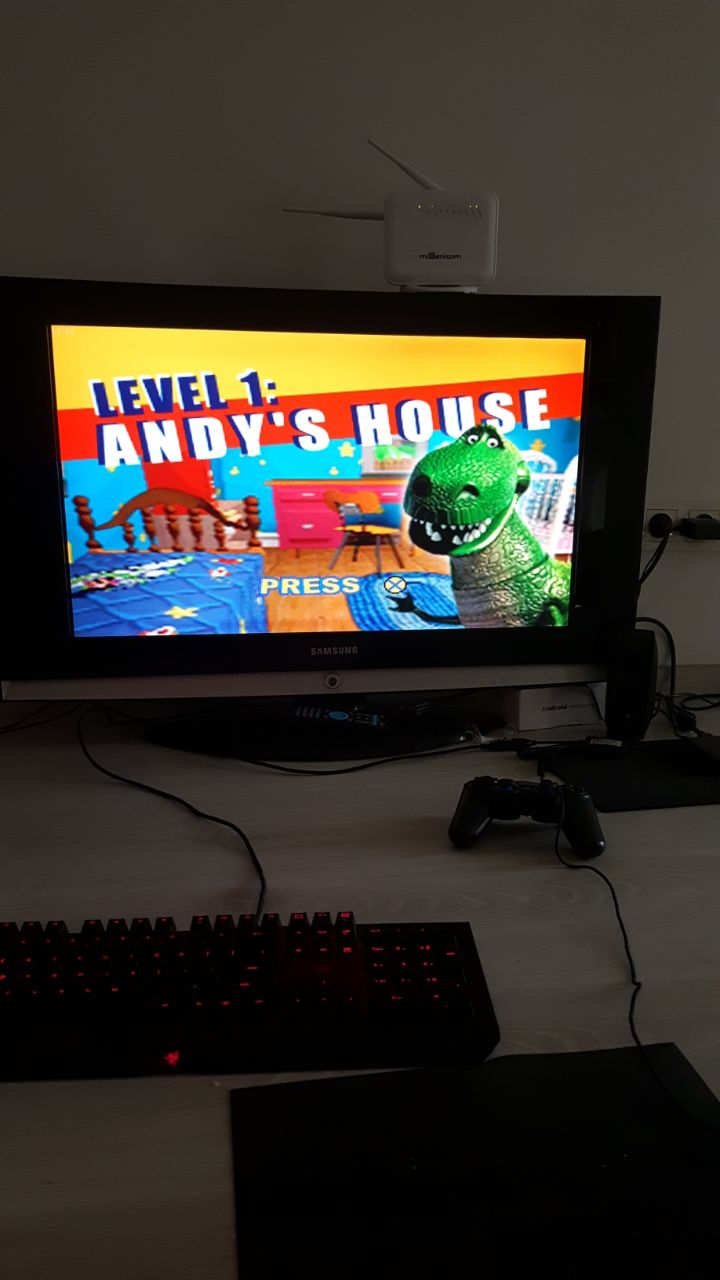 Even i rice'd my playstation 3 (installed linux) and android box. I installed emulators to run and play older games.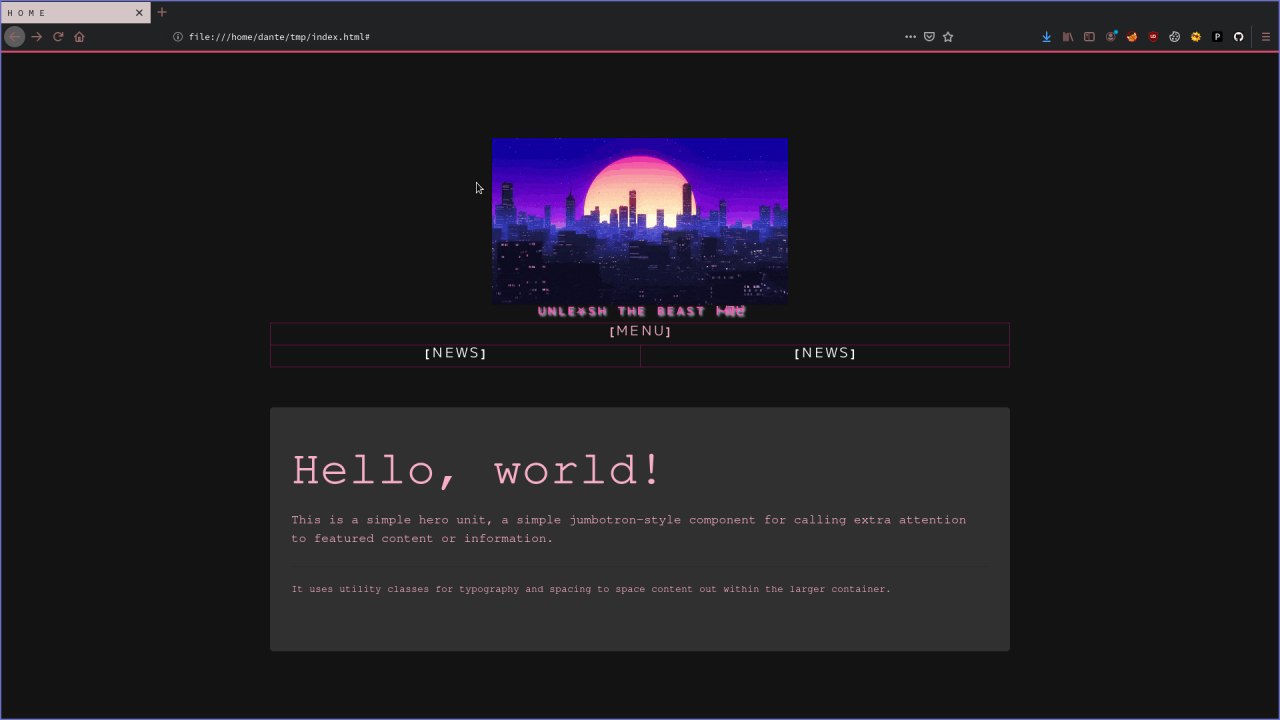 I also developed devilinside.me and published it on May 8, 2020. Also, the website is highly customized to suit my local themes, lol.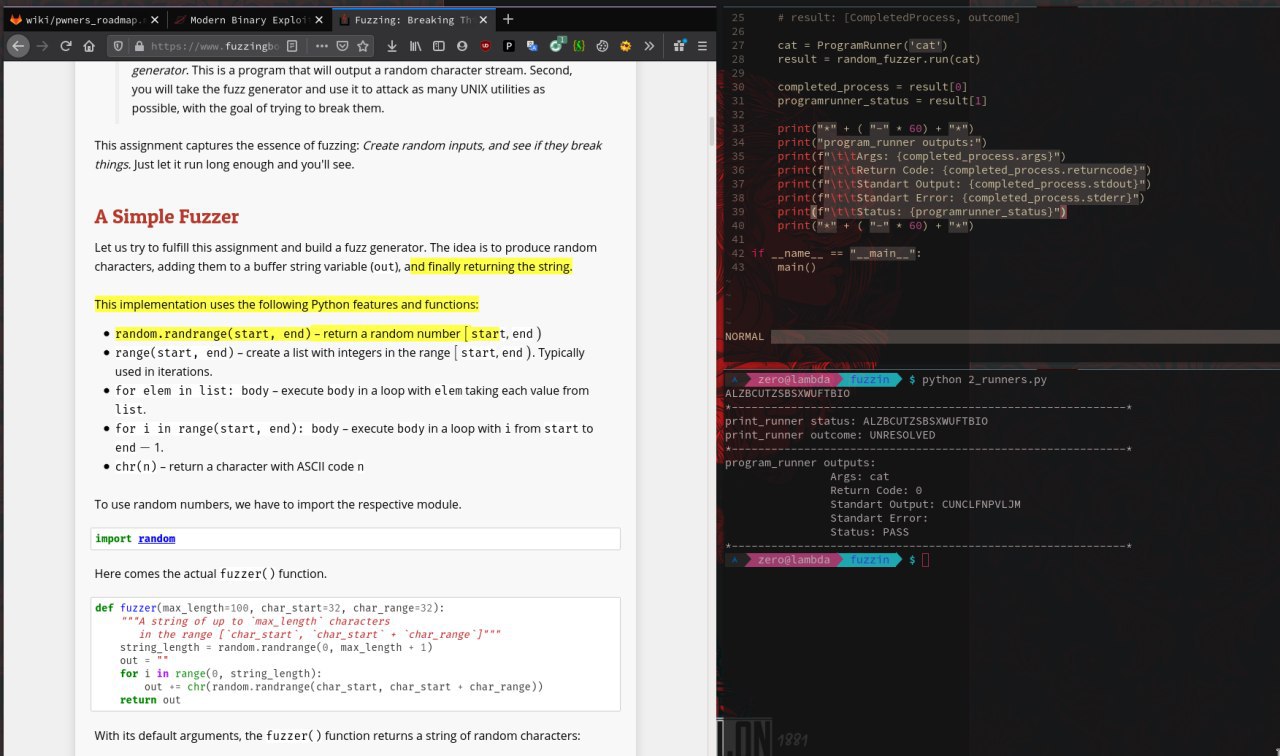 This is the latest ricing attempt of mine. I have written thousand lines of codes & configurations for years to improve my productivity and to change my Arch Linux setup to more how I like to use a Linux system. I learned little bit Haskell to just be able to use XMonad library which is what you are seeing in this screenshot. Moreover, I have written some bash scripts to keep eye on my network status, which IPs are in used(even in wg and vpn networks), which song is playing in Spotify and much more. I have configured my favorite text editor "neovim" to one and only IDE that is allow you to write codes in python/c/bash/c++/rust comfortably and much more. (I have created a colour palette for kitty,neovim and my favorite other applications too)
BONUS! I HAVE RICE'D MYSELF TOO! LOL!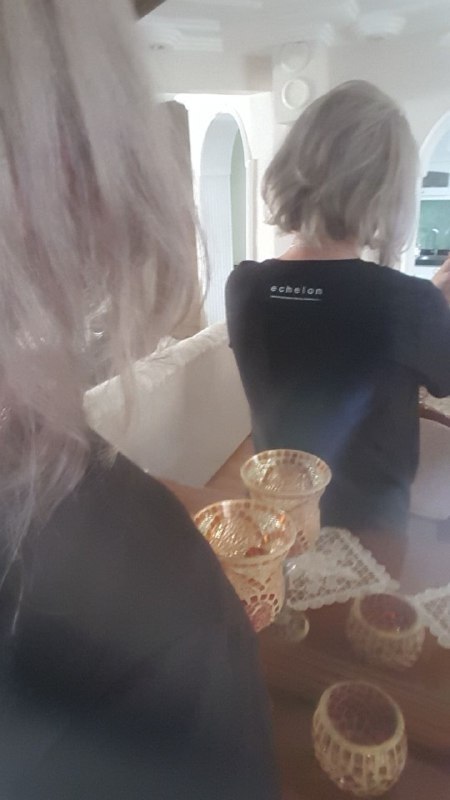 Last Three Years
In short, it went way too complicated. After dozens of successful penetration testing projects, I wanted more. I switched my job to a security researcher position at an HSM Provider to dive into reverse engineering after consultancy. I read and followed fuzzingbook.org along with pwn.college which is also a carefully prepared wonderful class. This year is an unforgettable experience for me. Unfortunately, after the research project is finished, the firm decided not to continue a new one. Then, I met with Threat Intelligence.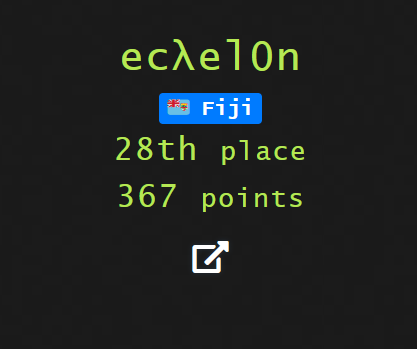 I finished pwn.college and got blue belted.
Although it seemed a very strange area to me at first, it was great to see what threat actors in the news are doing, to witness what their talents are, and sometimes even to learn from them. I do not want to praise the crime but I have to admit that some actors are very good at their job. I loved the offensive threat intelligence approach, I almost felt like I was hunting in the wild. Yet, somehow I could not continue this job again.

I started to learn cyber security with brilliant ideas, and confidence. Yet, nothing went as how I imagined. There were operational and communication challenges as well as difficulties in the work. Sometimes, the problem was not explained properly, sometimes the problem was the language, and sometimes it was the planning. When I look at the past, it was ridiculous to be so idealistic while being in slow and disorganized progress. I really wasted so much time in finding the area that I am really fascinated by. It feels like I have been jumping from place to place while everyone has been working in their own forte for years. Nevertheless, I am very happy that I finally found it, and that is the important thing.
Whatever I did, I did wholeheartedly. The only thing I am sure of is that people enjoyed working with me and I have not offended or insulted anyone in all these years. Maybe the real treasure was the friends I made along, and it sure is.
Biggest Problems
As we are coming to the end of this blog post, I would like to talk about also the biggest communication and human problems that I have observed both as a team leader and member. I hope it will help you guys to correctly identify the things that are not going well. By the way, if you have come this far, I really appreciated it, thank you for your time.

For Executives/Directors/Leads
If there is a detail that you definitely want in the given task, specify it clearly.


    If you are not sure how long the task must take, determine it in a one-on-one meeting with the person


        you are assigning the task to.


    Ask regularly(without overwhelming) if there is anything that needs help with the tasks.


    Make your time to really listen to your coworkers.


        I know that you may really want to solve your coworker's problem quickly,


        but if you miss the details, you may never find the real problem.


    Do not hesitate to give feedback, improvement only depends on it


        Feedback is not only a negative thing, sometimes people would like to know 


        if their efforts are seen by others.


    Be open to criticism, and listen to people carefully. 


    Wanting everything to happen at once is the same as wanting it not to happen at all.


    Do not threaten anyone no matter what.


    Make sure that compliments are given to the right people.

For Team Members
If you think you will need help, say it at that moment, do not be late.


    If you think you are going to be late, ping your lead as fast as possible


    Do not be afraid to criticize, but do it on time and on the spot.


    Make sure you have all the details of the given task.


    If you are assigned the wrong task that does not fit your job description and skill set,


        it is much better to say "I don't know" than wasting everyone's time.


    Communication is everything.

Epilogue
There are a lot of things that I did not write here and that did not go well. In fact, meanwhile writing this post, I am still confused. I still do not know where I am going. I just know that I like to find the holes in software and think the unthinkable. If even a chaotic person like me can do something somewhere, I believe that you can do it too. I just want to clarify that life is more fault tolerant than we thought.

I can say very clearly that 10 years ago I was very ignorant, and still, I am. We cannot know what life will bring but we can choose the path, and how we want to walk through it, I understood this very well. I understood that

happiness

and

sorrow

are a cycle, that almost everything eventually ends, that the

sun

will shine after the

storm

, and that every

night

has a

morning

after. As I finish, I would like to express my gratitude to everyone who has been with me or has had an impact in some way over the years. Have a nice day

absolute

legends!
Standing by my window, breathing summer breeze
Saw a figure floating, 'neath the willow trees
Asked us if we were happy, we said we didn't know
Took us by the hands and up we go
We followed the dreamer through the purple hazy clouds
He could control our sense of time
We thought we were lost but no matter how we tried
Everyone was in peace of mind
We felt the sensations drift inside our frames
Finding complete contentment there
And all the tensions that hurt us in the past
Just seemed to vanish in thin air
He said in the cosmos is a single sonic sound
That is vibrating constantly
And if we could grip and hold on to the note
We would see our minds were free, oh they're free
We are lost above
Floating way up high
If you think you can find a way
You can surely try
Special Thanks
My lovely wife and our parents.


    dante(my beloved cat, r.i.p)


    Burak Topal 


    Erkam Oral 


    Berk Babacan


    Erbil Yalman 


    Bartu Barut  


    Furkan Barut


    Eray Soydan


    Selin Soydan  


    Nurgul Aslan


    Sadet Turhan


    Bartu Sener 


    Hande Turan


    Ali Yucel Yagci  


    Ilayda Inan 


    Janberk Unal


    Yakup Cagri Gumrah


    Omer Olgac


    Muratcan Ates


    Ismail Koc


    Prof Dr Ahmet Koltuksuz


    Erhan Adar


    Taha Suleyman Kahraman 


    Ozan Cetin 


    Ata Kuyumcu 


    Riza Dogan 


    Riza Sabuncu


    Kamil Sevket Demirtas


    Goktug Serez 


    Onat Akduman 


    Burak Ozturan 


    Ender Gezer 


    Umut Arisoy


    Ibrahim Can Sonmez 


    Kagan Isildak


    Halit Alptekin 


    Yasin Yaman 


    Ege Balci 


    Murat Yilmazlar 


    Enes Ergun 


    Ahmet Guler


    Berk Albayrak


    Numan Turle


    beybisi


    d1scharg3d


    erfur


    gman


    t4lha


    TiGER


    batcain


    lntrx


    theatha


    meto


    0x33c0unt


    hackerbecker


    H4ROLD


    1umos


    noptrix


    jvolizka


    netspooky


    sad0p